BLACK AND BLUE: The Life and Lyrics of Andy Razaf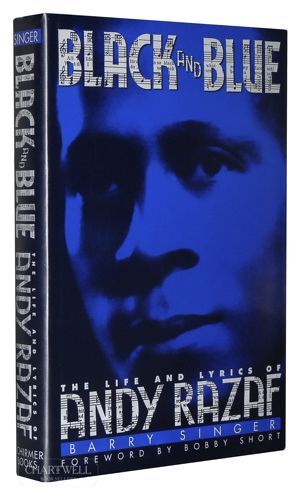 ~ A NEW YORK TIMES NOTABLE BOOK OF THE YEAR ~
The definitive biography of the greatest African-American lyricist of the 20th Century. Andy Razaf was the lyricist of choice for the most esteemed Black songwriters of the prewar era in Harlem. His two closest collaborators were Fats Waller and Eubie Blake. From "Ain't Misbehavin'" and "Honeysuckle Rose" to "Memories of You," the words were Razaf's. He also composed with Waller what many regard as America's first race protest song, "Black and Blue."
Born Andreamenentania Razafkeriefo, a descendant of the royal family of Madagascar, in 1895, Andy Razaf lived a life of All-American achievement obstructed and, in the end, oscured by race. He died, forgotten, in 1978.
Black and Blue rescues him from oblivion.